Community engagement

A tradition of social engagement

As a part of society, ABB contributes to economic and social progress in many different ways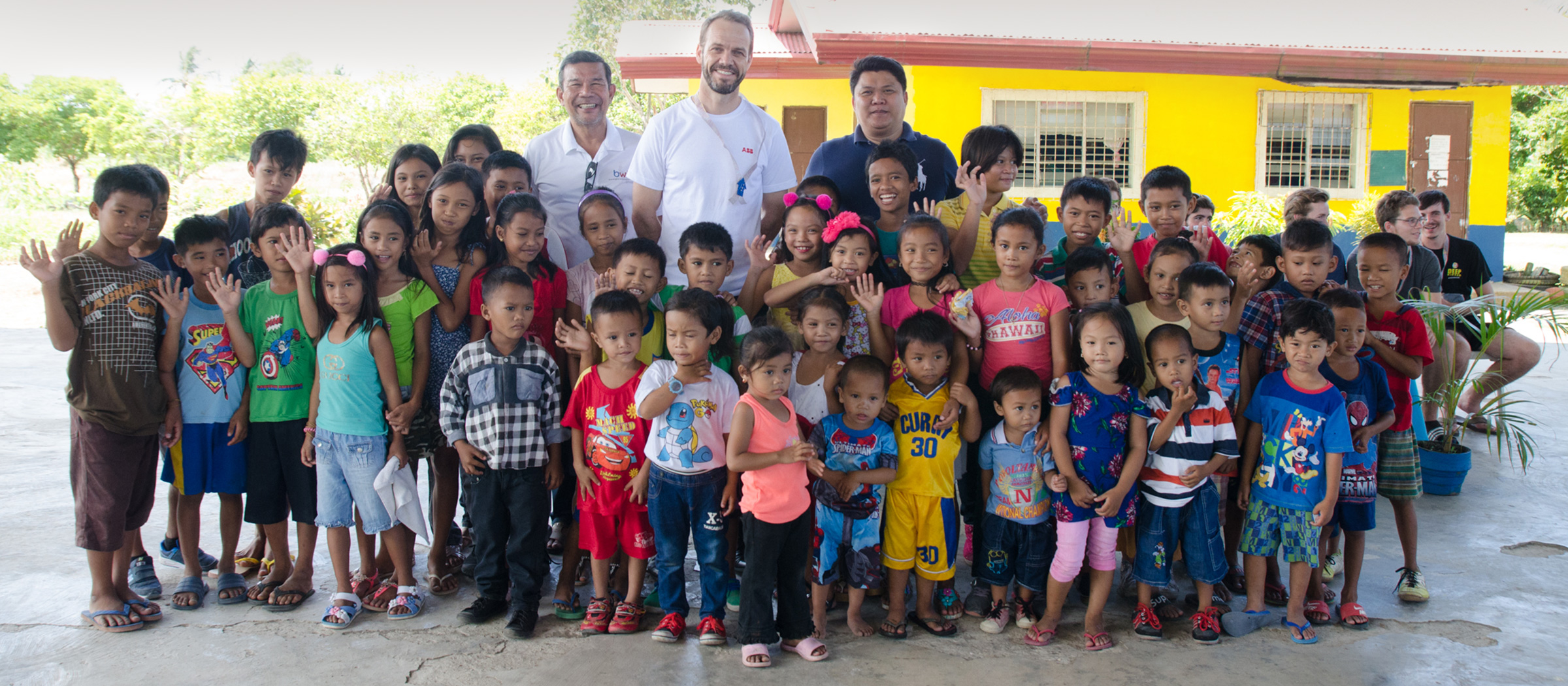 We take pride in ABB's long tradition of supporting the communities in which our people live and work. Our approach is to combine strategic corporate partnerships with country-level education and healthcare projects. Through our contributions, we support the achievement of SDG 3 (good health and well-being), SDG 4 (quality education) and SDG 11 (sustainable cities and communities), and are making a difference in people's lives and our corporate reputation, particularly in the communities where our business operates.
In 2018, ABB contributed to 620 community projects and charities worldwide. A total of 46 countries out of the 69 reporting on their social activities supported community projects. Employees and ABB's businesses donated approximately US$12.1 million and provided about 4,500 person-days in volunteer work.
Case study

ABB continues to rebuild lives in the Philippines

Reveal case study

Five years on since Typhoon Haiyan hit the Philippines, the ABB Global Village continues to grow from strength to strength.

In 2013, one of the strongest tropical cyclones ever recorded caused widespread devastation across the Philippines. At the time, ABB embarked on a Groupwide fundraising effort, raising over $500,000.

Some of those funds were donated to Gawad Kalinga, a respected non-profit organization committed to alleviating poverty. Since then, ABB and Gawad Kalinga have worked together on an ABB Global Village, in the province of Negros, providing new homes and critical infrastructure to a small rural community in one of the most severely hit and poorest areas of the island, helping to give those affected a new start.

In addition to the Global Village, contributions were also made to help some 70 fishing families in Lamanoc, Merida, one of the hardest-hit areas in the province of Leyte. With ABB's support, these families were able to replace the houses, boats and fishing equipment that had been destroyed by the typhoon.

Close case study
ABB works with students, schools and universities in a variety of ways, to improve research, especially in science, technology, engineering and mathematics, and to extend educational opportunities to more people. A global foundation set up to honor a former ABB Chairman and Chief Executive, Jürgen Dormann, helps talented but financially disadvantaged engineering students to pursue their studies. The foundation has grown steadily in recent years, and scholarships are now granted to students at 14 partner universities in 13 countries.
Our businesses also support local education initiatives that promote diversity and inclusion, such as a scholarship for female students in Hungary and helping to provide access to education in Pakistan. A long-established program in India supports schools in communities around ABB facilities, while ABB in Brazil provides education and social assistance for underprivileged children. ABB is also involved in a range of projects related to health, such as a medical infrastructure support initiative that donated equipment to a hospital in Egypt that needed to upgrade its electrical distribution network.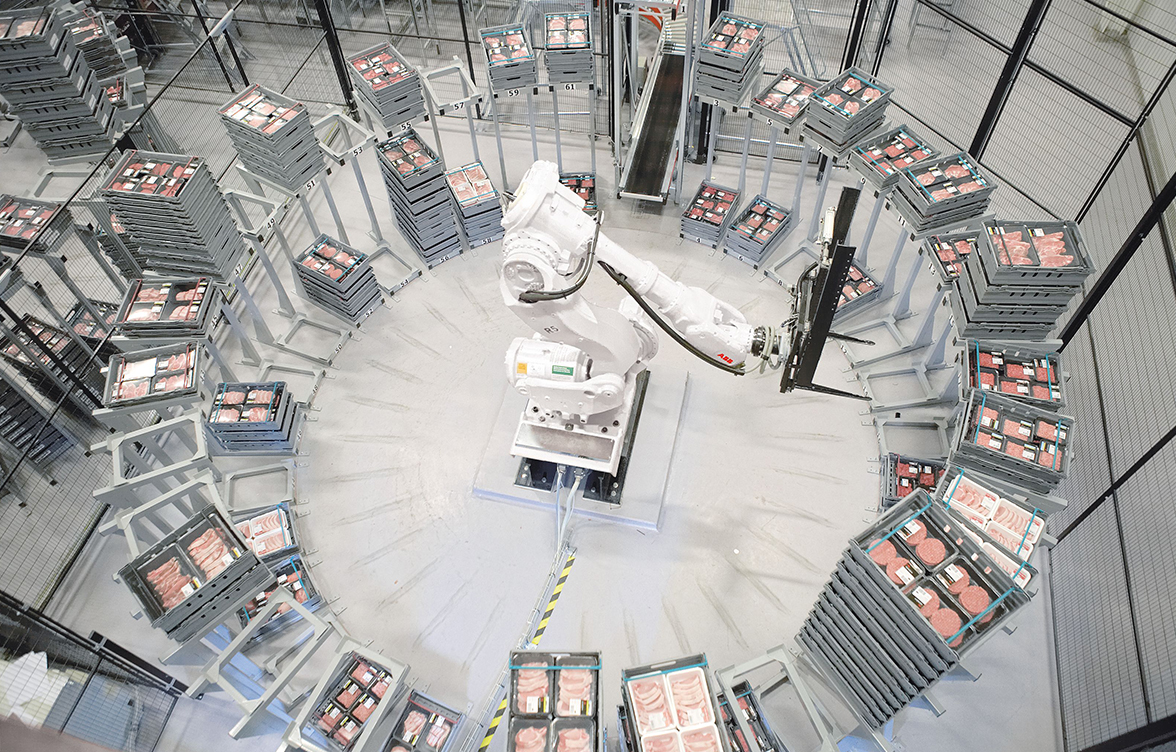 Case study

Helping Thai vocational students get a hands-on start in the digital manufacturing era

Reveal case study

In 2018, ABB provided 30 industrial robot education packages to the Chevron Enjoy Science Project, a public-private partnership project that focuses on enhancing Thailand's competitiveness and innovation by improving STEM (Science, Technology, Engineering and Math) and vocational education nationwide. The goal is to continue the cycle of learning, to transfer skills, and to provide the next generation of Thailand's workforce with the competencies needed for the digital manufacturing era.

The educational packages will include 30 of ABB's IRB 120 industrial robots and complimentary lifetime licenses to ABB's RobotStudio software. RobotStudio is a powerful virtual commissioning and simulation software solution that helps manufactures improve their engineering efficiency and bring new products to the market faster.

The robots will subsequently be distributed to various vocational schools under the Office of Vocational Education Commission and to Chitralada Schools Vocational Section. In addition, ABB will collaborate with Chevron Enjoy Science Project to set up robotics training programs for the vocational teachers in order to help accelerate workforce development and get ahead of the fast-growing automation industry in Thailand.

Close case study
ABB has both a strategic and on-the-ground approach to humanitarian assistance. We have a decade-long partnership with the International Committee of the Red Cross (ICRC) that was renewed for three years at the end of 2017, and we are proud to support ICRC's activities related to renewable energy and use of technology in the electrification value chain. In 2018, ABB in the US also launched the ABB Employee Relief Fund; this fund enables ABB and its employees to provide financial assistance to coworkers in need after a natural disaster.
During the past year, ABB conducted a systematic review of its global community engagement activities to support an internal review of its corporate responsibility approach. The results of this review will help us to restructure our community engagement efforts during 2019, to bring the activities closer to ABB's values and business strategy and to provide value for communities where we operate.