Smart buildings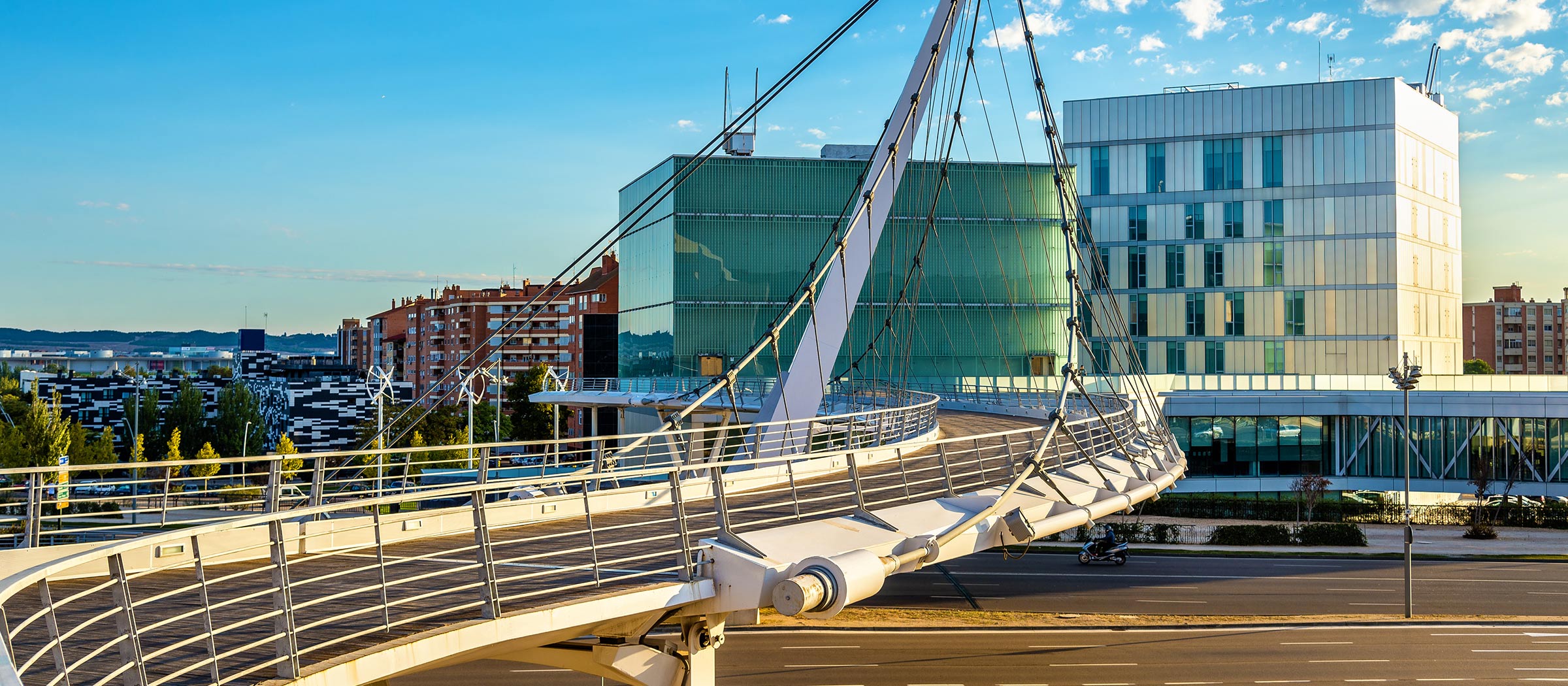 ABB remains firmly committed to SDG 11 – making cities and human settlements inclusive, safe, resilient and sustainable. We recognize that cities are facing unprecedented challenges that threaten their ability to achieve SDG 11. According to the United Nations, one in eight of the world's 7.6 billion inhabitants lives in a megacity today – 33 sprawling urban areas with populations of more than 10 million. By 2030, it is predicted that there will be 43 megacities, and the global population will surge to 8.6 billion.
As they expand, cities are in need of smarter, more eco-efficient technologies. In providing them with digital sensors, devices, solutions and services that enable them to run in cleaner and more sustainable ways, ABB has become a partner of choice for cities around the world.
One of the ways that we are helping cities to become more sustainable is through our ABB Ability™-branded digital offering, which supports smart buildings with integrated solutions that achieve energy efficiency and cut electric consumption and costs in industrial, commercial and residential environments. When fully implemented, these solutions typically deliver a 30 percent reduction in energy costs for heating, lighting and appliances. For example, ABB's energy-efficient motors and drives can radically enhance the performance of the heating, ventilation and air conditioning systems used for heating and cooling, reducing energy consumption by up to 50 percent.
Case study

Upgrade of landmark buildings for smart city project in Zaragoza, Spain

Reveal case study

ABB is helping the city of Zaragoza, the capital of Aragon, Spain, create a smart city ecosystem that can advance digital and societal inclusion. Among the focal points of the project are four major structures: the historical Seminario of Zaragoza, city hall, police headquarters and the Technology & Art Center.

To become successful smart city concepts, the buildings required an energy monitoring system that would bring them into compliance with the ISO 50001 standard. Furthermore, Zaragoza set itself the goal of reducing its total energy consumption by 20 percent and decreasing its CO2 footprint through improved monitoring and control of its energy use.

ABB provided Zaragoza with an advanced cloud-based energy management platform that uses Ekip UP, part of the ABB Ability™ digital offering. Specifically designed for existing installations like the four buildings targeted in Zaragoza, Ekip UP upgrades the electronics of old facilities to make them digital. As a consequence of ABB's collaboration with the city, the buildings successfully met the initial requirements for compliance with ISO 50001.

Close case study
For smart homes, our offering is centered on the ABB-free@home® platform. This complete automation platform enables occupants to centrally manage power consumption and cut costs. With up to 60 functions, ABB-free@home® can integrate up to 150 devices per system. Via a touch control panel, smartphone or wall-mounted switch and motion sensors, one can control everything from blinds, heating and air conditioning, to door communication and lighting.
Critically, this system is flexible. It can be easily integrated not only with ABB's video door entry system, but also with third-party products and services, such as smart home appliances, smart lighting systems, door entry systems, home entertainment devices and cloud-based voice services, not to mention a variety of solar-thermal and photovoltaic energy systems. This smart home solution leverages the Microsoft Azure cloud computing platform.
We keep the water flowing, we keep the food processing lines running, we keep the trains moving and ships sailing – and we do it using the most sustainable and energy efficient technologies and products.

Morten Wierod – President, ABB Motion
For smart buildings, ABB's offering is based on the widely used KNX open standard. Our ABB i-bus® KNX system gives occupants and building managers the ability to control lights, window shades and heating/cooling systems for improved temperature management and to program strategies that will optimize a building's energy demand and deliver maximum levels of comfort and safety.
ABB technology is also being deployed in support of the Netherlands 2019 National Climate Agreement, in which the Dutch government committed to sustainably transforming the Netherlands' existing built environment and adapting the country's 7 million homes and 1 million buildings so that they are all well insulated and use or even generate clean energy. ABB is working together with Factory Zero, a company that builds homes that incur zero energy bills, to help the country create some of the 1.5 million zero-emission homes the Netherlands aims to construct by 2030. Each of the new structures will use one of our smart energy management modules (SEMs) to coordinate and balance their energy demand and use, controlling a heat pump, ventilation and an ABB solar panel converter and reading energy meters. Energy generated by a home's solar panels and heat pump is monitored, kept within the home and optimally adjusted to consumption. This innovative solution uses data generation and visualization to provide residents with insights into their energy consumption. By continuously measuring and adjusting the amount of energy consumed by a home, SEMs reduce energy costs.