Safe operations

Working to eliminate workplace incidents worldwide

ABB's license to operate depends on its ability to meet the highest safety standards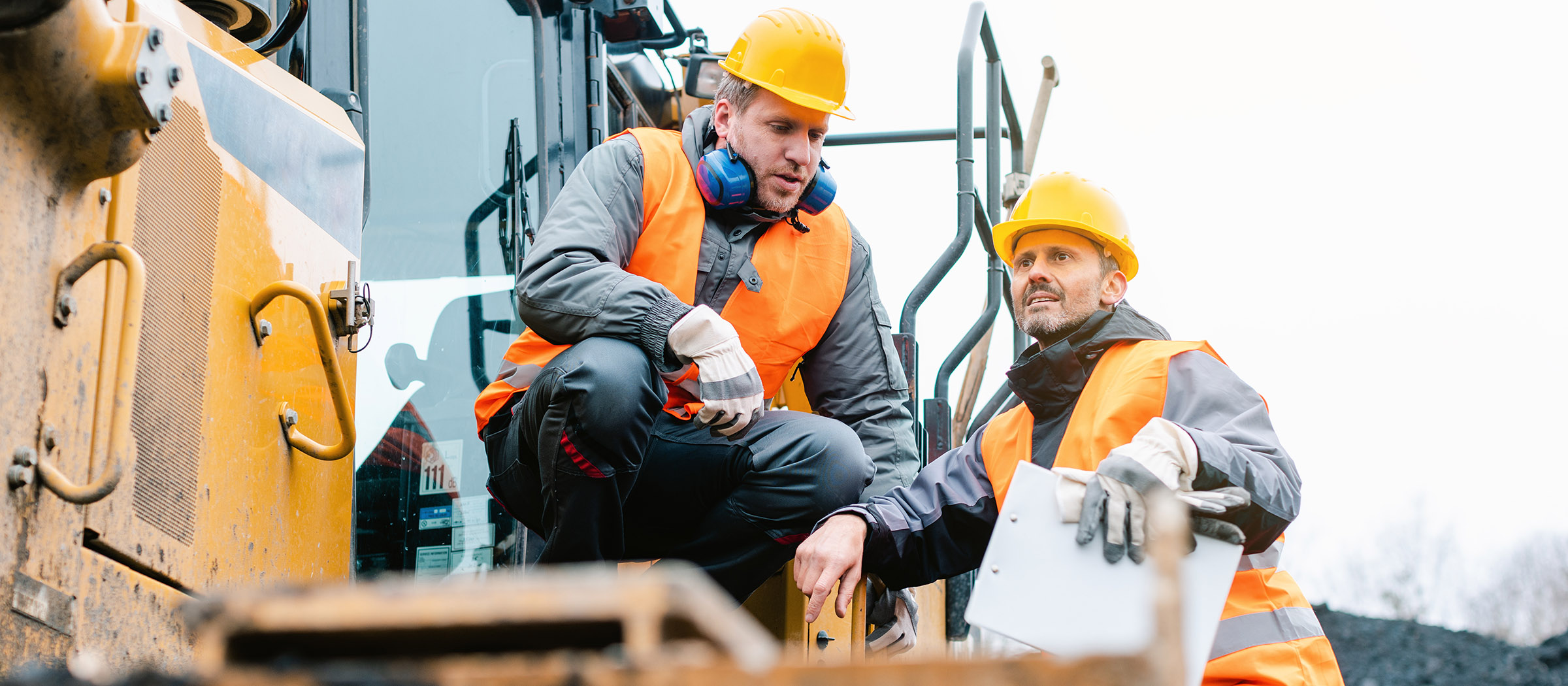 The safety of our people and assets is ABB's first priority, embedded in our core values. We remained focused on this priority even while undertaking the transformation of the ABB business model in 2019, using it as an opportunity to enhance the principles of our safety programs.
In 2019, ABB's safety performance showed clear, sustained improvements, fully supporting and mandating the HSE/SA global management system entitled "The ABB Way". Our HSE/SA global management system is a key element of our sustainability governance framework, as it enabled us in 2018 to reduce our more than 300 independently certified HSE/SA management systems down to one standard system for everyone.
Implementing "The ABB Way" clarified and simplified our expectations for performance, while enhancing awareness and knowledge of performance requirements across the organization. Once this single management system was firmly established, we were able to increasingly define and consolidate health, safety, environment, security, sustainability and corporate responsibility performance standards. In 2019, "The ABB Way" received third-party certification (two certificates, for ISO 14001:2015 and ISO 45001:2018), demonstrating we are well on our way to obtaining a single global multisite certification for our management system.
In parallel with this project, we continued to successfully implement further global applications from our new single Management Information System (MIS) for HSE/SA. In 2019, we formed a team of specialists to work with our businesses to enhance the MIS. Together, they further developed ABB's modules for crisis and incident management, trained more than 1,500 people in incident management alone and introduced a governance model for MIS that reinforces the principle of business-led responsibility.
The MIS now reflects ABB's business structure and is fully integrated with ABB systems, providing strong support for our continued drive towards zero safety incidents. This includes a new Report Portal, which all ABB employees can use to analyze trends and indicators to inform decisions on safety. Data reported in the system is used in measuring HSE performance; more than 300,000 hazards were reported via the system, with 97 percent of them resolved.
A further safety highlight in 2019 was the formal launch of ABB's Group Life Saving Rules, which are eight simple actions for everyone across ABB to consistently and fairly apply.
Case study

Small actions can have a big impact

Reveal case study

When Field Service Representative Benoit Dumais was working at a customer mine site, he discovered that a metal rod connected on the ABB drive cabinet for the power disconnect switch had come loose. The metal rod was in danger of falling on live fuses, which could lead to a flash-over within the drive, with potentially catastrophic consequences both for the equipment as well as personnel working in the area.

Benoit reported the safety hazard in the Intelex app, which resulted in an investigation that revealed this problem was well-known – our customers and employees have "coped" with it over multiple product generations.

The ABB engineering team decided it was time to eliminate the hazard, and within the year, accomplished this goal. Together, teams from ABB Canada and ABB Germany worked to remove this risk from ABB products. Our teams showed great leadership, and today all new drives manufactured at the ABB DC drives facility in Ladenburg, Germany, feature their new safe design.

Close case study
Our target for safety was to reduce the employee total recordable injury frequency rate (TRIFR) to less than 0.7 by the end of 2020. We performed well in 2019, with our employee TRIFR in the workplace ending the year at 0.47, down from 0.58 in 2018. This continued progressive improvement to industry standards represents 134 fewer recordable injuries than the previous year. While we are currently ahead of our 2020 target, we are fully aware that past performance is no guarantee of future results. That is why we are committed to maintaining our strong positive momentum and to working toward achieving a TRIFR of zero.
Regrettably, ABB recorded one employee fatality and one contractor fatality in 2019. Both incidents were comprehensively investigated to understand their root causes and take action to mitigate risks of similar incidents in the future.
ABB's global independent HSE/SA audit and assurance program continued to be a valuable means of enhancing the company's knowledge and skills. In 2019, the second full year of the program, we reviewed more than 180 separate sites within our organization, using the process to assist ABB's businesses in identifying over 1,500 opportunities for improvement. Through our audits, we identified ABB's main challenges – the consistent application of risk assessment and electrical safety principles – and we reinforced our improvement programs in both of those areas.
With respect to risk assessment, in 2019 we prepared new corporate standards that seek to simplify and standardize our approach and increase its positive impact. In 2020, we will launch new processes that will initially focus on activity-based risk assessments, supported by a standardized module within the MIS.
With respect to electrical safety, although we successfully reduced all recordable electrical incidents and injuries from 75 in 2015 to 13 in 2019, in our eyes even a single electrical incident remains one too many. To better address the challenge of electrical safety, in 2019 we prepared for the introduction of a specific Electrical Competency Authorization Program (ECAP). This program defines four levels of electrical competency and will require local business line managers to authorize employees to perform work defined at each level of competency. The development of ECAP is complete and ABB's businesses view its implementation as a priority in 2020.
In 2019, we also trained over 130 people to carry out safety audits within our businesses in advance of launching the second phase of our global assurance arrangements in 2020, which involves self-assessments.
While ABB has undergone transformation, our commitment to eliminating all workplace injuries has never changed. With a clear focus and understanding of our safety priorities, we are working to ensure every ABB employee returns home safely at the end of the day.