Strategy pillar overview

We act with integrity and transparency

ABB's success as an enterprise depends on our status as a trusted and reliable business partner. By continuously strengthening our governance and integrity programs, we provide our employees with the culture and controls necessary to make fair and honest decisions every day.
Target overview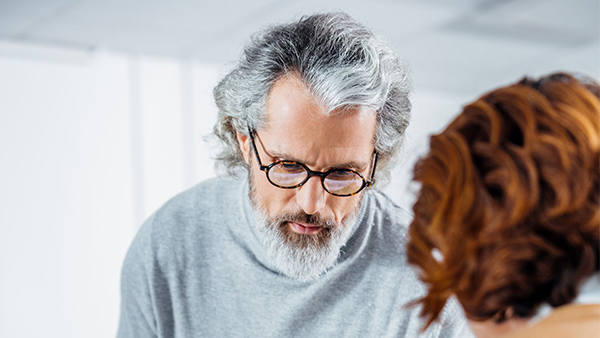 Applying a Code of Conduct-based approach to projects and counterparties
Ensuring supplier compliance with Supplier Code of Conduct in procurement terms and conditions
Linking ESG targets to senior management incentive awards
We regularly evaluate ABB's operating environment to ensure that we have an integrity program in place that is fit for its purpose. The program is based on our Code of Conduct and supported by well-defined processes, key learnings, risk assessments, and reporting and monitoring activities. Our overriding objective is to ensure that everyone who works with or for ABB is personally accountable for upholding the highest standards of integrity.
At ABB, operating with integrity and transparency includes responsibly sourcing materials and services. We endeavor to understand and then minimize any environmental and social risks related to our procurement activities.
To this end, we have committed to ensuring our supply base is sustainable. By 2030, we will address sustainability-related risks and performance concerns linked to 80 percent of our supply spending in a basket of focus countries. ABB's comprehensive approach to suppliers goes far beyond a standard audit, covering every point in our relationship with the enterprises that comprise ABB's supply base – from initial selection and qualification processes to sustainability risk monitoring, on-site trainings, assessments and subsequent audits.
We make every effort to ensure that minerals mined in conflict zones and sold to prolong a conflict (i.e., conflict minerals) do not enter ABB's supply chain. Together with our suppliers, we are working to guarantee that the tin, tungsten, tantalum and gold we use in our products have been properly sourced.
Finally, to ensure that sustainability as a whole remains firmly at the center of our approach to conducting ABB's business, we make use of sustainability-linked financial incentives for senior management. These incentives represent just one of the many tools and strategies we have adopted to maintain our Group's sharp focus on meeting our 2030 sustainability targets.