Strategy pillar overview

We promote social progress

At ABB, we are building safe, fair, equitable and inclusive working environments where our people can succeed and develop. That means continuously reducing workplace injuries, improving our employees' sense of well-being, increasing diversity & inclusion, promoting respect for human rights, and making ABB a place where people want to work and build their careers.
Target overview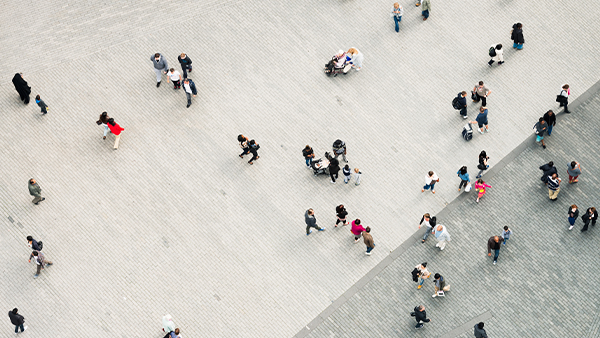 Achieving zero harm through yearly reduction in lost time from incidents
Doubling proportion of women in senior management roles to 25

percent
Achieving top-tier employee engagement score in our industry
Providing impactful support for community-building initiatives
Beyond our own operations, we support community development around the world through impactful initiatives focused on education, diversity and inclusion, and care in the community.
Additionally, we promote social progress in our supply chain through our Sustainable Supply Base Management system, which also drives broader environmental, social and governance performance (ESG).
In the field of human rights, ABB goes beyond compliance by embedding human rights considerations in our decision-making processes, by prioritizing human rights in the risk analyses we perform for our entire value chain, and by building human rights awareness, knowledge and expertise throughout our businesses. Respect for human rights - or, simply put, respect for people - underpins our approach to social progress.
Four of the targets in our 2030 sustainability strategy relate directly to how ABB is working to promote social progress. First among them is our effort to ensure a safe working environment: We aim to achieve a yearly reduction in lost-time incidents. Second, we are working to double the proportion of women in senior management roles to 25 percent. Third, we are seeking to achieve and maintain a top-tier employee engagement score in our industry. Fourth, we will provide impactful support for a range of community-building initiatives.