Strategy pillar overview

We enable a low-carbon society

With our leading technologies, we are partnering with our customers and suppliers to reduce their emissions, and we are working to achieve carbon neutrality in our own operations by 2030.
Target overview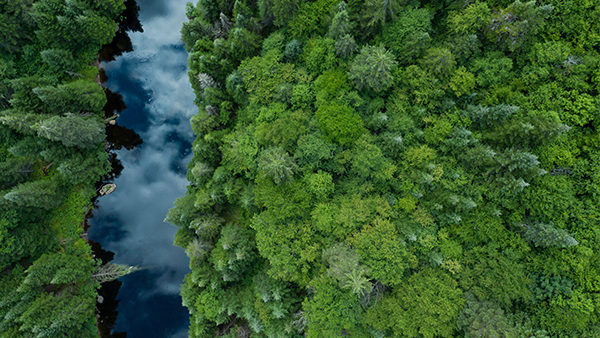 Supporting customers to reduce their annual GHG emissions by >100 Mt
Reducing ABB's own GHG emissions by at least 80

percent
Engaging systematically with impactful suppliers on GHG emissions reduction
Ahead of the COP26 climate conference in November 2021, ABB CEO Björn Rosengren joined the WEF Alliance of CEO Climate Leaders in signing an open letter to governments proposing bold actions to achieve a net-zero economy by 2050. With our science-based emissions reduction targets, we are part of the United Nations Global Compact's Business Ambition for 1.5°C, as well as the UN-backed Race to Zero.
We have committed to three initiatives of the Climate Group of global companies – EV100, RE100 and EP100. In line with these commitments, by 2030 we will electrify our fleet of more than 10,000 vehicles, source 100 percent of our electricity from renewables, and improve energy productivity across our operations. In 2021, we refitted three major ABB facilities under the Mission to ZeroTM program to reduce their carbon footprints and have plans to refit a growing list of sites by 2024. We are also on track to electrify our vehicle fleet, and we are engaging our suppliers on ways to evaluate and reduce their emissions.
While these are critical initiatives, we make our biggest impact through the leading technologies we provide to our customers. These technologies are driving the energy transition and reducing the energy consumption of industries, buildings, infrastructure and transport. Together, these sectors account for nearly 75 percent of global energy consumption.
1 Greenhouse gas emissions (kilotons CO2 equivalent)
2 Identified areas where we can reduce our Scope 1 and 2 CO2 emissions by at least 80 percent, and we continuously work on opportunities to do more
In 2022, we will further develop the action plans of each of our Divisions for reducing our Scope 1 and 2 GHG emissions. Additionally, we will continue to expand and refine the range of high-impact products, services and solutions from our portfolio that deliver significant reductions in GHG emissions for our customers. A working group is currently determining the steps necessary to achieve effective results on the supply side and engaging with selected suppliers.
ABB's activities aimed at enabling a low-carbon society support the achievement of the United Nation's Sustainable Development Goals, in particular, goals 6, 7, 9, 11, 12, 13 and 17.