Waste

Zero waste

Target: Zero waste from our own operations will be disposed of in landfills, wherever this is compatible with local conditions and regulations

We are committed to eliminating the impact of ABB's waste on the environment. We are working towards this target by means of a wide range of waste reduction and recycling programs at our sites around the world.
Globally, we now have 185 sites that send zero waste to landfill, with around 255 making progress towards this goal. Over the past year, through in-house recycling and reuse, mainly of packaging materials and thermoplastics, we reduced the amount of waste that ABB generates by 2,300 tons.
We implemented more than 40 recycling and waste reduction projects in 2021. These projects reduced the waste we generate annually by 140 tons, while delivering annual savings of some $100,000. More than 40 percent of these projects have a payback period of less than two years.
Initiatives such as switching from polyurethane-based packaging to paper, as was done at our Ossuccio site in 2021, are helping us become a zero-waste enterprise. This one initiative alone eliminated 35 tons annually of non-recyclable waste produced from hazardous chemicals. In the United States, several ABB sites have opted to pay a premium to send their waste to an energy-recovery facility instead of the local landfill. Such initiatives demonstrate that we are willing to pay more to uphold our commitment to operating in an environmentally responsible manner.
Case study

Frosinone joins growing group of ABB zero-waste facilities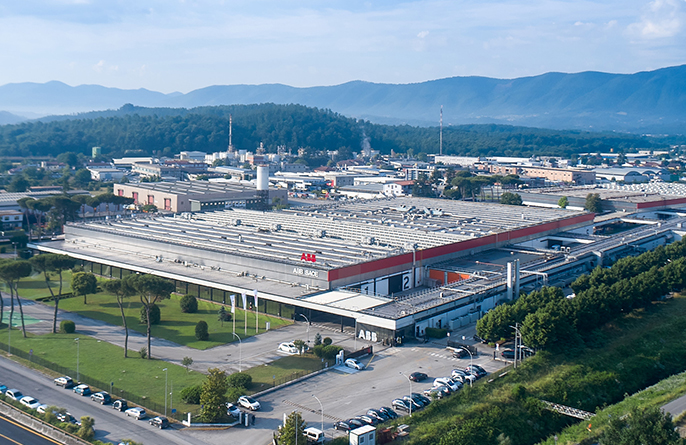 Reveal case study