Waste
Target 2030: Zero waste from our own operations will be disposed of in landfills, wherever this is compatible with local conditions and regulations
For more than a decade, ABB has been launching intensive waste-reduction and recycling programs at its sites around the world. In addition to reducing ABB's impact on the environment, these programs deliver cost savings to our business areas.
Globally, we now have 159 sites that send zero waste to landfill, while around 170 are making progress toward this goal. In the course of 2022, we reduced the amount of waste that ABB generates by 4.8 kilotons. Altogether, we implemented nearly 60 recycling and waste reduction projects in 2022. These projects reduced the waste we generate annually by an estimated 700 tons. Of these projects, 55 percent have an expected payback period of less than two years. In total, 86 percent of our waste in 2022 was recycled, and 6.7 percent was sent to landfill, down from 7 percent in 2021.
In late 2022, our Xiamen and Xinhui, China, facilities were the first ABB sites to be certified as "Gold" waste-to-landfill operations under the UL2799 and UL2799A standards from UL (Underwriters Laboratories), a third-party company that tests products and validates and certifies claims for manufacturers. Xinhui achieved 95 percent diversion and 1 percent thermal processing with energy recovery, while Xiamen earned a diversion rate of 99 percent and 5 percent of thermal processing with energy recovery.
Case study

Santa Palomba and Dalmine become ABB's next zero-waste facilities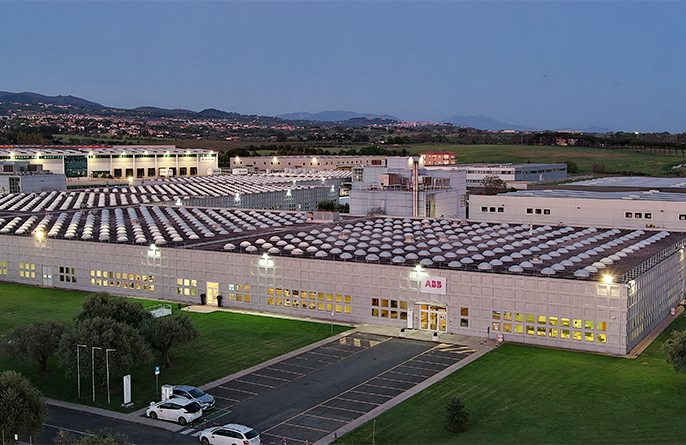 Reveal case study