CEO letter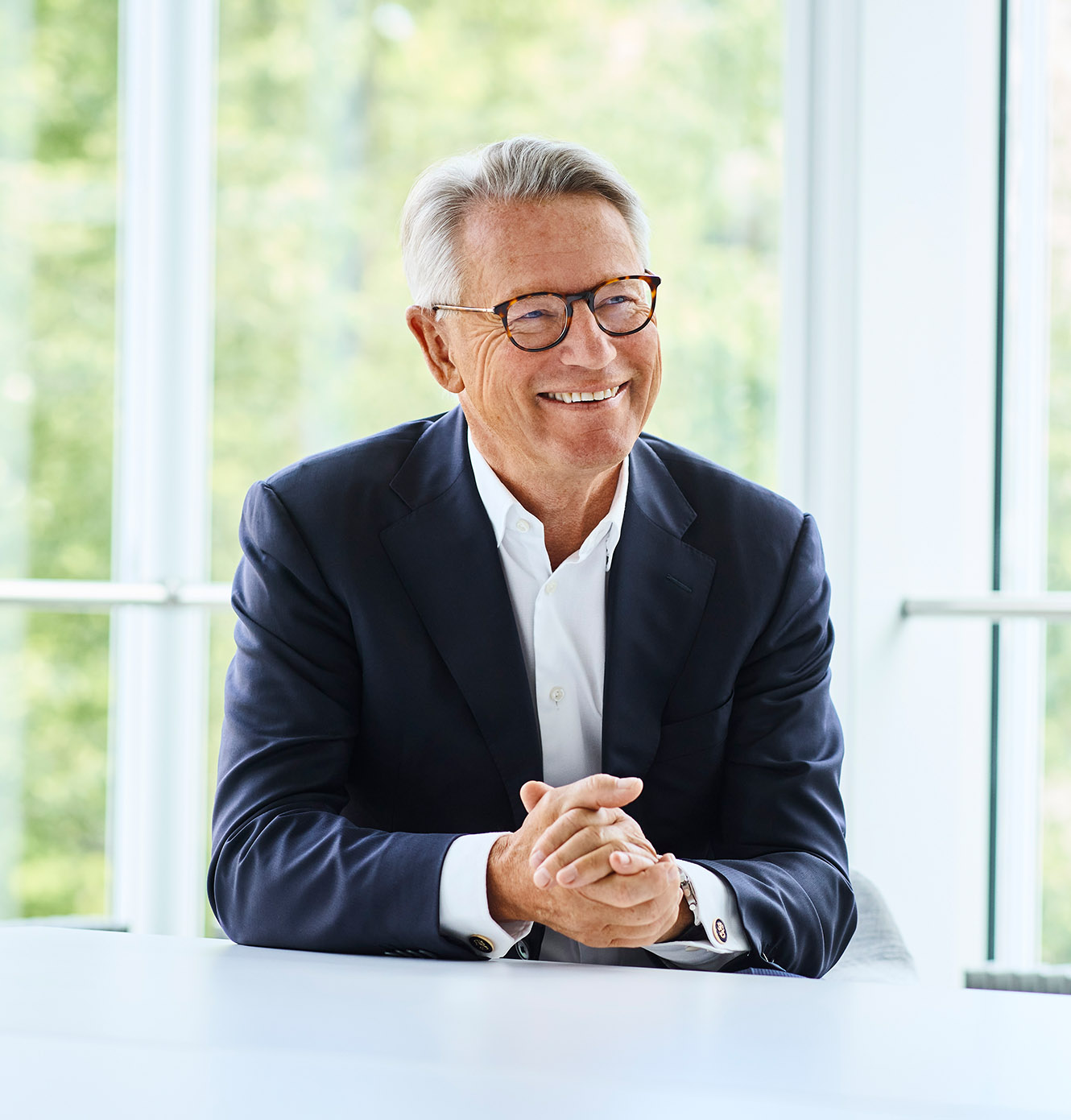 The year 2022 was one of crises and setbacks for society. While governments were preoccupied with the war in Ukraine, the energy crisis and rising inflation, greenhouse gas (GHG) emissions continued to rise. Against that backdrop, it is clear that ABB's purpose – to enable a more sustainable and resource-efficient future with our technology leadership in electrification and automation – is more relevant than ever, especially when it comes to tackling climate change.
In terms of sustainability, ABB made solid, steady progress toward the goals for 2030 that we established two years ago. Our people also distinguished them­selves and ABB with their generous contributions to the humanitarian aid efforts of the International Red Cross in Ukraine, which were matched by the ABB Group, as well as many other local initiatives and engagements at the community level. You can read about some of these in the chapter, "We promote social progress".
Enabling a low-carbon society
Among our Group's sustainability highlights for 2022 was our progress on the first pillar of our sustainability strategy: enabling a low-carbon society. We reduced our GHG emissions by 43 percent and helped our customers reduce or avoid emissions through our leading electrification and automation technologies. We also defined a new emissions reduction target for our supply chain, covering suppliers that account for 70 percent of our procurement spending. Finally, to improve our accountability for reducing our value-chain emissions, we set mid-term targets, to be met by 2025, for our suppliers' and our own operations.
This report contains many examples of how we are contributing to a low-carbon society and supporting the Paris Agreement's target of limiting the rise in global temperatures to 1.5 degrees Celsius. One that stands out is a project in Norway, where we helped a wood pulp factory reduce its annual emissions by 14,000 tons, equivalent to taking 7,000 conventional cars off the road. I urge you to take a closer look at our case studies throughout the report to see how we are using technology to shrink ABB's environmental footprint while working with our customers and suppliers to reduce and avoid emissions across our value chain.
Circularity, social progress and integrity
While we are particularly proud of our progress on the first pillar of our 2030 sustainability strategy, we also continued to advance on the other three pillars: preserving resources, promoting social progress, and creating a culture of integrity and transparency along the extended value chain.
In 2022, we strengthened ABB's circularity approach by defining clear key performance indicators (KPIs) for every stage of the product life cycle, from design to end-of-life. One important initiative was the launch of our EcoSolutions™ label, which provides full transparency into the circularity value and environmental impact of a product, verified by a third party. In the "We preserve resources" chapter, you can find more examples of how we are putting circularity into practice in our products and processes and with our customers.
When it comes to social progress, we achieved many concrete gains, including improving workplace safety, increasing gender diversity in senior management, and enhancing our human rights due diligence process. At the same time, by supporting community-building in areas such as education, diversity and inclusion, and care in the community, we are empowering people to take actions that will make a positive difference to their lives and communities and benefit future generations.
The report's section on integrity at ABB details the strides we have made toward our 2030 goal of enhancing our risk-based approach that will promote integrity across our organization. This included the management of third parties and training to keep awareness high.
Technology cannot solve all of the world's challenges. But our experience at ABB shows that, with clear goals and targets, and engaged and motivated people with the right skills and expertise, we can develop and deploy solutions that will take us a long way toward creating a sustainable society.
I want to thank our people for their contributions to our sustainability goals and for the work they have done, not just as employees but also in a private capacity, to support the shift to a sustainable society. And I want to thank all our stakeholders for your collaboration, support and trust.
Together, we are leading the way to a sustainable future.
Björn Rosengren
CEO, ABB Ltd