Materiality
ABB's purpose is to enable a more sustainable and resource-efficient future with our technology leadership in electrification and automation. Based on a meaningful dialogue and close cooperation with key stakeholder groups, we consistently work to shape and sharpen ABB's positions and policies to reflect the full range of our stakeholders' perspectives. This ongoing dialogue has reliably enabled us to identify the topics that are most material for both ABB and our stakeholders.
Stakeholder engagement
We maintain regular contact with our various stakeholder groups, including customers, employees and suppliers. We engage in a transparent dialogue with the capital markets to enable participants to make informed investment decisions on a timely basis. And we interact regularly with governments and civil-society organizations, as well as communities and external partners.
Customers
Our approach to business is customer-centric. We meet frequently with customers to discuss ABB's offerings and how we can address their needs, including the need to become more sustainable, achieve greater efficiency and reduce GHG emissions. Our experts share advice and build relationships of trust.
How we engage:
Customer fairs
Customer service
Key account manager relationships
Customer requests
Sustainability partnerships
Case study

Energy Efficiency Movement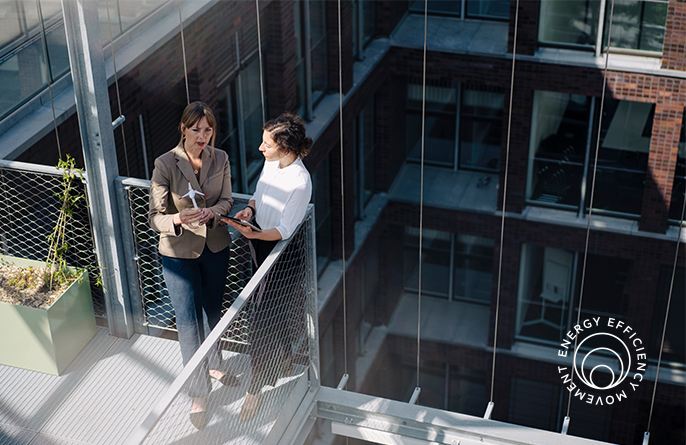 Reveal case study
Investors
Investors and the broader financial community provide the capital and liquidity that enable us to run our business. We use a variety of communication channels and discussion platforms to explain our strategy and keep the investment community up to date on our financial and sustainability performance and outlook.
How we engage:
Group reporting
Press releases
Investor Relations website
Quarterly analyst and investor webcasts
Investor roadshows and conferences
One-on-one meetings
Annual General Meetings
Capital Markets Days
Suppliers
We rely on trusting and stable relationships with our suppliers to support our business. As partners, we work together to create shared value, drive continuous innovation and improve sustainability across the entire value chain.
How we engage:
Town hall events for suppliers
Procurement management
Providing training and engaging in special projects on sustainability performance
On-site evaluations
Monitoring through our Sustainable Supply Base Management (SSBM) program
Employees
Our people make ABB successful. They bring new ideas to life, develop innovative solutions and deliver them with excellence to our customers. To ensure that we are an attractive employer, we listen to our people and engage in an open dialogue to identify and resolve potential issues. We want to continue to create a purpose-driven culture in which everyone can realize their potential.
How we engage:
Annual performance reviews
Annual employee engagement survey
Learning and development opportunities
Global network of employee resource groups (ERGs) promoting diversity and inclusion in the workplace
Collective bargaining associations
Dialogue with the ABB Employees Council Europe, the representative body of all ABB employees in Europe
Sustainability Changemaker Award, which is open to all employees and recognizes and rewards innovations that drive sustainable progress across our value chain
Case study

Greener in Motion
Reveal case study
Governments and civil society
We engage with governments and civil-society organizations around the world on a wide variety of policies and regulations. We share information with policymakers on how our products and technologies contribute to a low-carbon society, and we seek to advance the global dialogue on climate change and sustainability. For example, we advocate for greater investment in electrical distribution grids as a necessary step to decarbonizing the energy system, transport, industrial operations and the built environment.
How we engage:
Meetings with regulators to understand their priorities
Engagement with government agencies and other stakeholders to demonstrate the value of our products
Participation in international initiatives to address global issues such as climate change
Community
We care about the local communities in which we operate and want to have a positive impact on our surroundings. Our community engagement includes consultations and discussions with representatives of local community organizations. This engagement may intensify during the course of certain business activities, such as planning the construction of a new site, and may also involve contributing to community projects and charities via donations and volunteering.
How we engage:
Strategic corporate partnerships
Donations and volunteering
Direct dialogue with community representatives
External partnerships
With our technological expertise and capabilities in electrification and automation, we collaborate with many different institutions, companies and NGOs. Through these partnerships, we seek to drive the transformation of society and industry and to enable a more sustainable and resource-efficient future.
How we engage:
Technology and innovation partnerships with other companies
Technology partnerships with relevant start-ups
Collaborations with research and educational institutions
UN Global Compact
World Business Council for Sustainable Development
International Committee of the Red Cross
Over the past year, we interacted regularly with our stakeholders, holding sustainability-specific meetings with our investors, customers and suppliers. Beyond business-as-usual discussions, we engage with stakeholders for specific strategic and reporting purposes. We are especially interested in understanding how they perceive value and what matters most to them regarding economic, environmental and social issues. These insights shape our strategic decision-making and how we manage risks and opportunities. They influence the actions we take and how we communicate them to enhance transparency and accountability. This dialogue helps us identify and anticipate emerging trends, shifting customer needs and changing market expectations.
Material topics
ABB conducted a comprehensive stakeholder engagement process in 2020 to identify material sustainability topics. More than 300 stakeholders were interviewed to understand which sustainability topics mattered most to them. Please refer to the preceding section "Stakeholder engagement" to find a list of selected stakeholders and how we engage with them. Based on our stakeholder engagement process, the following topics were identified as material:
Business resilience
Carbon reduction
Circular economy
Data privacy
Diversity & inclusion
Employee well-being
Ethics
Health & safety
Human rights and labor
Operations - environment
Products, solutions & services
Responsible sourcing
Socioeconomic impacts
Stakeholder engagement
This list of material topics served as a basis for developing our 2030 sustainability strategy and related targets. In 2023, we will refresh ABB's materiality assessment to ensure it accurately reflects the current perspectives of ABB's internal and external stakeholders. In preparation for this materiality reassessment, we have reviewed our material topics to understand potential gaps and emerging sustainability issues. Based on our engagement with internal and external stakeholders, we will update our list of material topics in line with the requirements of relevant sustainability reporting standards and applicable regulations. Details on these activities will be provided in ABB's 2023 reporting.