Sustainability governance
At ABB, responsibility for sustainability is clearly defined and covers all levels of the organization: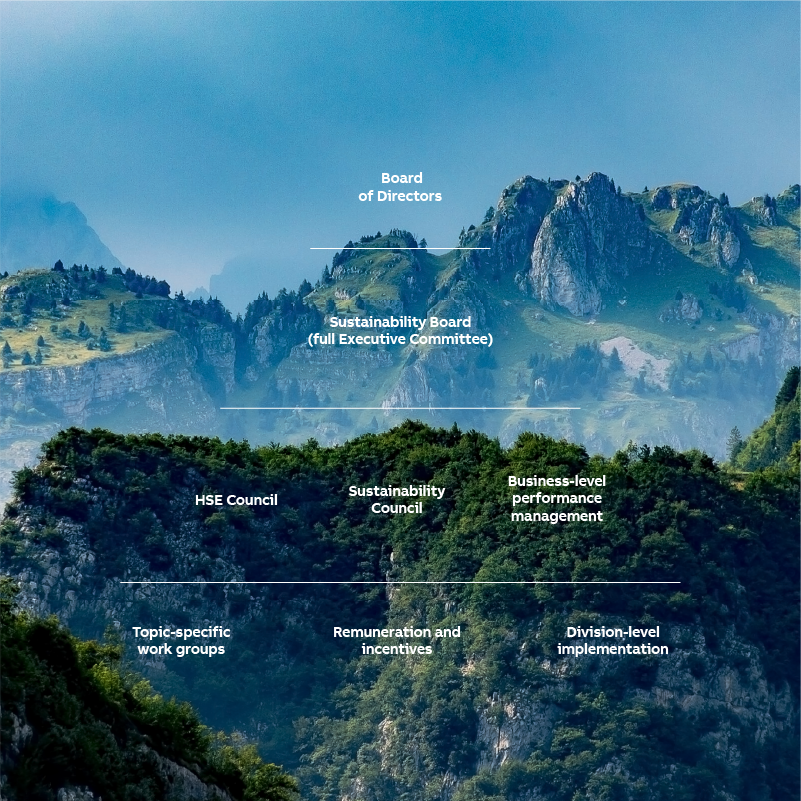 ABB's Board of Directors oversees the company's sustainability strategy and monitors progress toward and achievement of targets. The Governance & Nominations Committee (GNC) ensures that sustainability factors are holistically considered and integrated into the company's strategy and affirms a long-term commitment to sustainability goals, while the Compensation Committee ensures that ABB's remuneration policies are linked to the achievement of its sustainability targets.
The ABB Sustainability Board, comprising the Group Executive Committee, validates the sustainability strategy and its implementation as well as the resources required to deliver it. It is also responsible for reviewing and assuring strategic goals and ensuring that a sustainability culture is embedded in the company. The Chief Communications and Sustainability Officer, who is a member of the Group Executive Committee, has functional responsibility for sustainability and reports to the GNC on sustainability-related topics and progress.
The Sustainability Council, consisting of the Group Head of Sustainability and sustainability representatives from each of ABB's four business areas, is the operational body that oversees sustainability policies and programs, reviews developments and monitors progress toward our targets. The Sustainability Council makes recommendations on strategy, target deployment and performance reviews.
The four business areas are ultimately responsible for setting targets and coordinating action plans at the business area and division levels and ensuring performance management.