Human rights
ABB's commitment to responsible business practices includes respecting and promoting human rights as expressed in the International Bill of Human Rights. We support the principles contained within the OECD Guidelines for Multinational Enterprises and the ILO Core Conventions on Labour Standards, and we are committed to implementing the United Nations Guiding Principles on Business and Human Rights (UNGPs) throughout our operations and our value chain. These commitments are underpinned by the ABB Code of Conduct, the Supplier Code of Conduct, the Human Rights policy and the Social policy. These codes and policies clearly set forth our expectations for every individual who works for ABB or engages with us as a business partner or through our supply chain.
Our goal is for human rights to be well understood and managed in all ABB operations along the value chain and integrated into ABB's daily business. To achieve this goal, we have developed a five-year plan for human rights activities that focuses on capacity building, strengthening risk identification and management, and monitoring performance. A human rights working group, consisting of a representative from each business area and the Group Head of Corporate Responsibility, supports the implementation of our human rights plan through operational management review and coordination, sharing best practices, and monitoring and reporting performance progress. The working group reports to the ABB Sustainability Council.
To ensure that we understand our stakeholders' expectations and improve our effectiveness in safeguarding human rights, we stay in close contact with a wide variety of stakeholders, including customers, investors, suppliers, civil society representatives and international organizations. ABB also engages with and learns from human rights specialists; these activities include peer learning reviews at the Global Business Initiative on Human Rights and participation in the annual United Nations stakeholder forum in Geneva, the World Business Council for Sustainable Development (WBCSD) and local network meetings of the UN Global Compact.
Strengthening human rights risk management and mitigation processes
Human rights criteria are part of the standard risk review process for screening major ABB projects, for prequalification and assessment work with ABB suppliers, and for examining potential mergers and acquisitions. We have also established a human rights self-assessment process for our own operational sites. We are continually evaluating and adjusting these processes to ensure they meet legal requirements and the expectations of ABB's stakeholders.
During 2022, we undertook a high-level human rights risk assessment and a review of our human rights due diligence (HRDD) framework to identify key gaps and potential measures for improvement. The reviews were conducted at the Group level and involved a range of internal stakeholders and subject-matter experts, as well as desktop research. The reviews were facilitated by external human rights experts and were conducted according to the requirements of the OECD Guidelines and UNGPs. External stakeholder engagement will be undertaken as a next step to validate the conclusions.
The scope of the human rights risk assessment that was conducted included all internationally recognized human rights, as per the Universal Declaration of Human Rights, which were clustered into 12 human rights issues for ease of analysis. We mapped our full value chain and identified the human rights risks per value chain element, considering all potentially affected people. We consolidated the findings to assemble a high-level human rights risk map. We then prioritized risks according to their severity and likelihood, in order to define an updated risk matrix, with salient human rights issues consolidated at the Group level. Inherent risks were evaluated, without considering existing preventive or mitigation measures.
Salient human rights issues

| | | |
| --- | --- | --- |
| Environmental issues impacting human rights | Child labor | Impact on communities and land rights |
| Contributing to conflict and use of force | Corruption and bribery | Fair employment |
| Human trafficking and modern slavery | Freedom of association and collective bargaining | Information security and data privacy |
| Non-discrimination and harassment | Health and safety | Technological change impacting human rights |
For the review of our HRDD framework, we assessed the current implementation status of the six core elements of HRDD – policy commitment, risk and impact assessment, risk-based measures, embeddedness, tracking and communication, grievance and remedy – assigning scores for 31 criteria. The study concluded that ABB has taken a solid approach to managing human rights. It also identified a range of key actions to undertake to reach our targets.
Main actions for 2023 will include:
Updating ABB's human rights policy to better align with international requirements
Conducting gap and risk assessments at business level to define business-specific actions and appropriate governance systems
Refining the Group-wide human rights risk management system and human rights roadmap to ensure appropriate risk-based measures are in place and regular risk assessments are conducted
In addition to the Group-wide initiative to develop new risk assessment methods for both our sales channels and supplier relationships, in 2022 we continued to embed the new review criterion based on country risk. This criterion was introduced in 2021 to reinforce our risk screening process for major projects.
We also continued our program for conducting human rights self-assessments at selected ABB sites. This program was piloted in 2021, with 50 sites in 26 countries undertaking the assessment. Following a review of the pilot, the program was revised, improved and then systematically promoted and implemented across all of ABB's business areas. In total, 58 sites in 25 countries undertook the assessments in 2022. The program will continue in 2023.
To address human rights risks related to our suppliers, we rely on our Sustainable Supply Base Management system and our conflict minerals management program. For further information on these two programs, please refer to the chapter "Responsible sourcing."
Building ABB's internal capacity regarding human rights
After an intensive three years of capacity-building activities, with programs targeting both management and functional roles, in 2022, we reduced the pace at which we were delivering internal trainings and took a step back to review our overall program and its contents.
Following extensive internal consultation, we concluded that the program has been successful in raising awareness of human rights at all levels of the organization and embedding human rights expertise within each business area and division. However, there was a desire for content to be delivered more flexibly and for the courses to be self-paced, in smaller units, while including more practical elements so participants could work through actual situations and dilemmas. Through 2023, we intend to restructure our capacity-building programs to provide clearer learning pathways for participants, allowing for more self-directed learning as well as in-depth training.
During the year, we maintained the engagement activities of ABB's Human Rights Champions Network via regular network calls and newsletters, and we formally defined the role descriptions for the champions to assist in setting individual objectives. We continued to make general human rights awareness training available to all ABB employees and managers, with 4,687 employees completing general human rights e-learning courses, and provided targeted trainings for management and job roles specifically exposed to human rights risks.
At the end of 2022, we surveyed our network to understand how ABB Human Rights Champions engaged with their businesses during the year and to identify where further support or improvement were needed. The results not only showed the benefits of business-specific engagement activities but also reinforced the need for new capacity-building opportunities.
ABB's 2022 human rights performance
ABB has internal reporting and allegation management processes to deal with any alleged violations of ABB's Code of Conduct, including matters relating to human rights. Our allegation management team aims to listen attentively and respond swiftly to employee concerns and manage a fair justice adjudication process aligned with our values. That said, work continues to enhance employee trust in our integrity and reporting programs and to ensure concerns of potential non-compliance with our Code of Conduct are reported in a timely fashion.
Our ABB Way transformation – a companywide reorganization of business strategy, operating model and culture transformation – commenced in 2020. This transformation included various enhancements aimed at the health of our workplace including launch of an open job market, new leadership learning ecosystems, innovations in our integrity learning and speak up culture, and messaging regarding the use of our business ethics helpline to report any non-compliance with our Code of Conduct.
Following this progress, in 2021 we launched Straight Talk, an Integrity initiative intended to drive open discussion and continuous learning regarding integrity successes and failures within our organization and the key learnings from those. We coupled this with (1) clarity that all potential non-compliance with the Code of Conduct should be reported to our business ethics helpline, and (2) focus on driving safety in reporting to build confidence in our zero tolerance for retaliation risk. As a result, we have seen greater employee engagement in the use of our learning tools intended to drive heightened integrity awareness.
We have seen a consistent increase since 2021 in total concerns reported to our business ethics helpline. We attribute this to the increased confidence in our reporting and allegation management processes noted above coupled with more in-person interactions, coming out of the pandemic. Irrespective of this, we will be taking specific steps over the next 12-18 months to further promote integrity, psychological safety, and
accountability for poor workplace behaviors.
Investigations carried out in 2022 resulted in varying levels of corrective actions, including coaching, retraining and warnings. Twenty nine employees were terminated.
In the past year, we did not receive any reports of child labor, forced labor or threats to freedom of association with respect to our employees. For further information about findings of non-conformance within our supply chain, please refer to the chapter "Responsible sourcing."
Case study

Learning from experience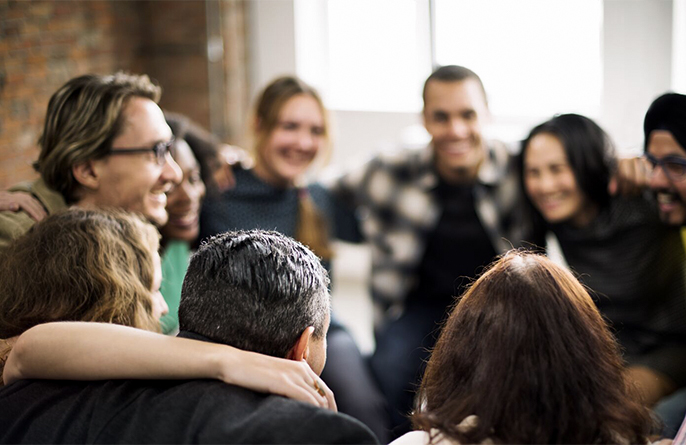 Reveal case study