Diversity & inclusion
Target 2030: Double the proportion of women in senior management roles to 25 percent, using 2019 as our baseline, within our comprehensive diversity and inclusion framework
The diversity and inclusiveness of ABB's workforce has a positive impact on our company and society at large. Recruiting the talent to be found across genders, generations, abilities, sexual orientations, ethnicities and diversity of thought yields dividends for our employees, our organization and our communities.
Our 2030 sustainability target – to double the proportion of women in senior management roles – is also a target of our broader Global Diversity and Inclusion Strategy 2030.
Women in senior management
In 2022, ABB increased the proportion of female senior managers to 17.8 percentThis figure excludes the proportion of female senior managers from ABB Turbocharging, which was divested as Accelleron in 2022., up from 16.3 percent in 2021.
To build on these results, in 2022, we continued to run mentoring and leadership development programs across all business areas. These programs strengthen our pipeline of female talent by providing women at ABB with professional guidance, support and high-level networking opportunities. In addition, these programs create mutually supportive communities of women that extend across divisions and business areas, further enabling them to achieve their career goals and advance to more senior positions at ABB.
Our four business areas have taken full advantage of the ABB mentoring and leadership development programs, and in some cases have seen fit either to modify them or create their own versions. For example, to ensure the promotion of females within the organization, in 2022, ABB Electrification ran a leadership program it developed the previous year in partnership with Catalyst and other women's organizations. Also in 2022, one of ABB Electrification's divisions continued to run its own global mentoring program for women, which it created in 2020. At ABB Process Automation, 111 high-potential women participated in the business area's Women Development Program in 2022; one of their divisions also created the hashtag #HerStoryatABBEnergyIndustries to inspire women in key roles to share highlights from their professional careers and insights from their personal lives. And the Female Mentoring and Development Program, a joint collaboration launched by ABB Motion and ABB Robotics and Discrete Automation, marked its fourth year in 2022. This past year, the program opened its application process to every woman working in those business areas and began to monitor the career progress of current mentees and program alumnae. ABB Motion took further steps in 2022 to attract external female talent to ABB by launching a new initiative called LeadHer.
At the local level, in 2022, ABB Motion Italy launched "Women in Motion," a new female leadership program. Run in cooperation with Valore D., an Italian association promoting gender equality and inclusive culture, the program's first 81 participants were provided with special training and coaching sessions. And in 2022, ABB Sweden was recognized with the Industry Gender Equality Award 2021 for the achievements of its Motor Starting & Safety unit, where 41 percent of its managers are female.
As part of our commitment to promote gender equality and women's empowerment in the workplace, marketplace and community, in 2022 ABB adopted the United Nations Women's Empowerment Principles and signed the CEO statement of support. Additionally, as announced in 2022, ABB will propose one additional female member for election to the Board of Directors at the Annual General Meeting in 2023, which will help strengthen the Board's gender diversity.
Case study

Strengthening our commitment to gender equality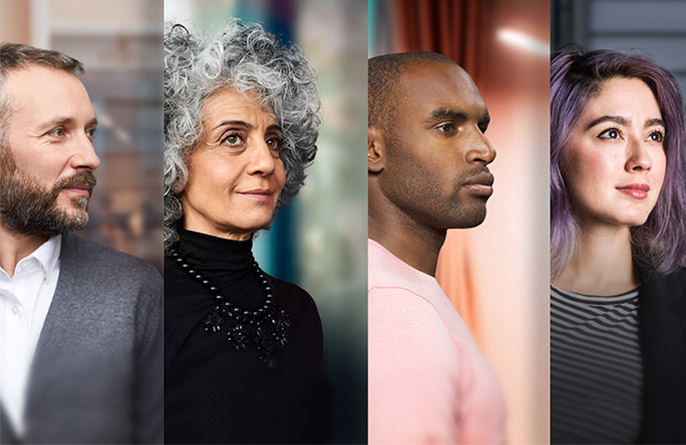 Reveal case study
Diversity and inclusion targets
Complementing our 2030 sustainability target for increasing the representation of women in senior management, we have set three internal ABB targets for diversity and inclusion:
to achieve equal gender balance among our early talent hires
to provide broad access for our people to employee resource groups (ERGs)
to improve our inclusion scores in the annual employee Engagement Survey
In 2022, 41.3 percentThis figure excludes the proportion of female senior managers from ABB Turbocharging, which was divested as Accelleron in 2022. of our early talent hires were women.
We were proud of the achievements of our employee resource groups in 2022. The mission of these voluntary, employee-led groups is to champion diversity initiatives and embrace the differences that make us unique, thereby fostering an environment of inclusion, equity and belonging at ABB. We have established ERGs for women, young professionals, senior professionals, Asians, Blacks, Hispanics/Latinx, LGBTQ+ employees, employees with disabilities and military veterans, among others.
To improve employees' sense of inclusion at ABB, our business areas have embraced ownership of the targets and taken a series of proactive steps. ABB Motion, for example, ran inclusive teams workshops. These manager-led sessions trained 1,161 colleagues in 2022, equipping them to contribute more effectively to an inclusive environment, where differences are appreciated and respected. To follow up on the workshops, managers are provided with briefing sessions so they can accurately disseminate new content and materials to their teams.
Other programs have addressed issues related to the LGBTQ+ community and people with disabilities. These initiatives included a global LGBTQ+ reverse mentoring pilot and an LGBTQ+ sensitization program in India. For the reverse mentoring program, 16 senior leaders volunteered to be paired with LGBTQ+ employees at ABB. This pairing aimed to help senior leaders better understand the challenges these individuals face, raise their awareness of the community and generate action plans to implement within the company.
For more than 20 years, ABB has been proud to partner with the Special Olympics, and our people were on hand in June 2022 when the Special Olympics National Summer Games took place in Berlin. It was a celebration of inclusion for the athletes and for the ~100 ABB employees who volunteered to work at the event. In Switzerland we have been running programs that familiarize employees with the challenges faced by colleagues with a disability.
In parallel with the array of smaller programs under way at all levels of our company, we continued to run ABB's Global Unconscious Bias Program in 2022. At ABB, we rank diversity and inclusiveness among our core leadership competencies and have a wide selection of learning opportunities on this topic available to all of our people.
Case study

ABB employees turn out in force to support the Special Olympics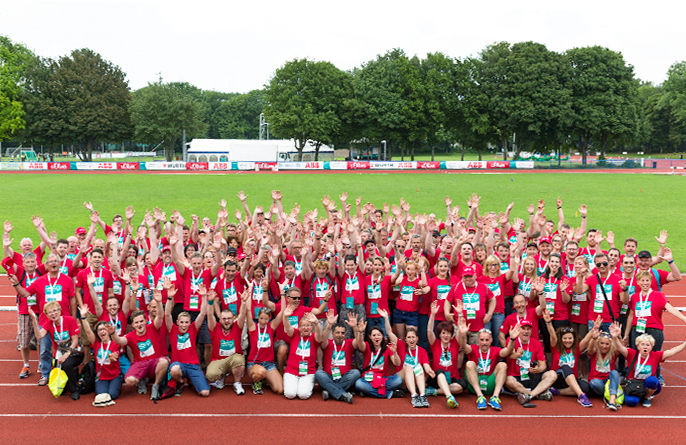 Reveal case study
To drive social progress within our company and throughout society, ABB has partnered with UN Women, the Society of Women Engineers, the Society of Hispanic Professional Engineers, the National Society of Black Engineers, Stonewall, Catalyst, FEMTEC, Parks, Open for Business, #EmbraceDifference and WeQual, among others. In 2022, ABB continued its role as the Official Global Partner of FIA Girls on Track, an ABB Formula E project to empower girls and promote gender equality in motorsport and beyond.
Case study

LGBTQ+ reverse mentor program: from allyship to advocacy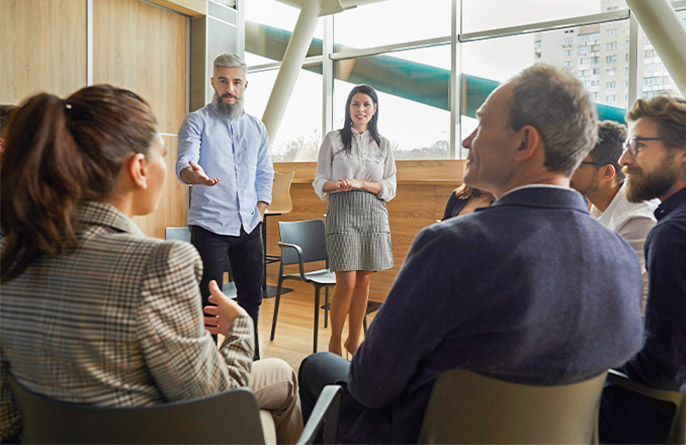 Reveal case study